About Us
Commitment to Our
Our history
CHIONG & PARTNERS (CHIONG) is a medium sized firm which have been in practice for twelve (12) years since the year of 2009. The founder of CHIONG, Dato' Lawrence Chiong chose the narrow path and formed the partnership with full stride and confidence. To further cater for its growing clientele, CHIONG subsequently decides to make its presence known not only in Johor Bahru but also in Damansara of Selangor (now shifted to Klang, Selangor) and within the region of Klang Valley, making it also one of the few law firms in Malaysia that sets up two (2) offices within one (1) month. In year of 2014, CHIONG has set up its third (3rd) office at Melaka (now shifted to Georgetown, Penang).
By then, CHIONG has already commanded the confidence of its clients from all over Asia, mostly from Singapore, Indonesia, Taiwan, Hong Kong, China and Malaysia, sitting on board as legal advisors to many clients nationwide and worldwide. In year of 2015, CHIONG was awarded the "Best Service Provider in Malaysia" by APAC Insider, UK.
Today, CHIONG is proud to be the premier firm to provide quality legal services for a growing number of financial institutions, property developers, multinational corporations, companies and businesses in Malaysia.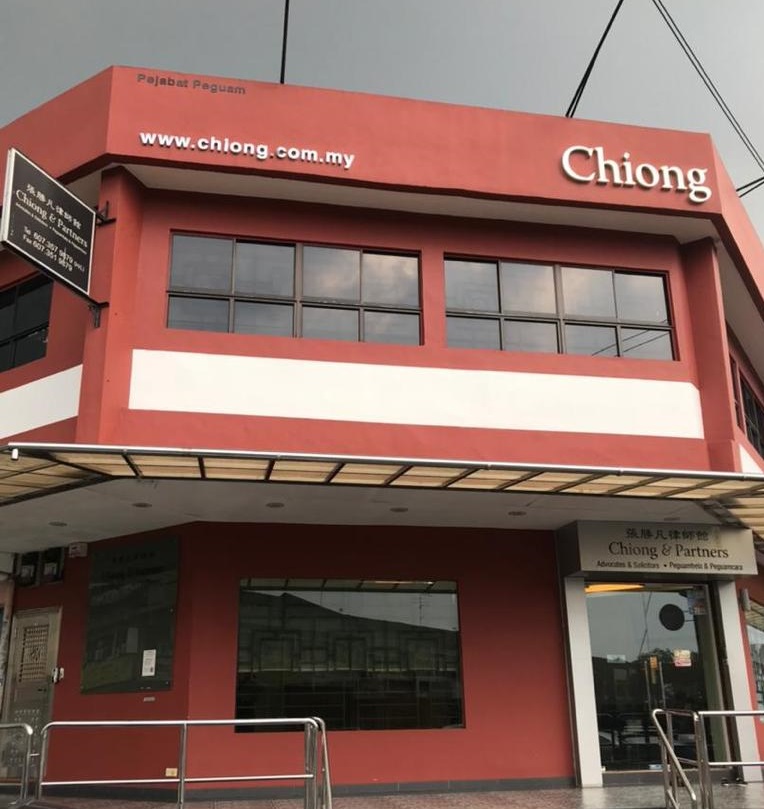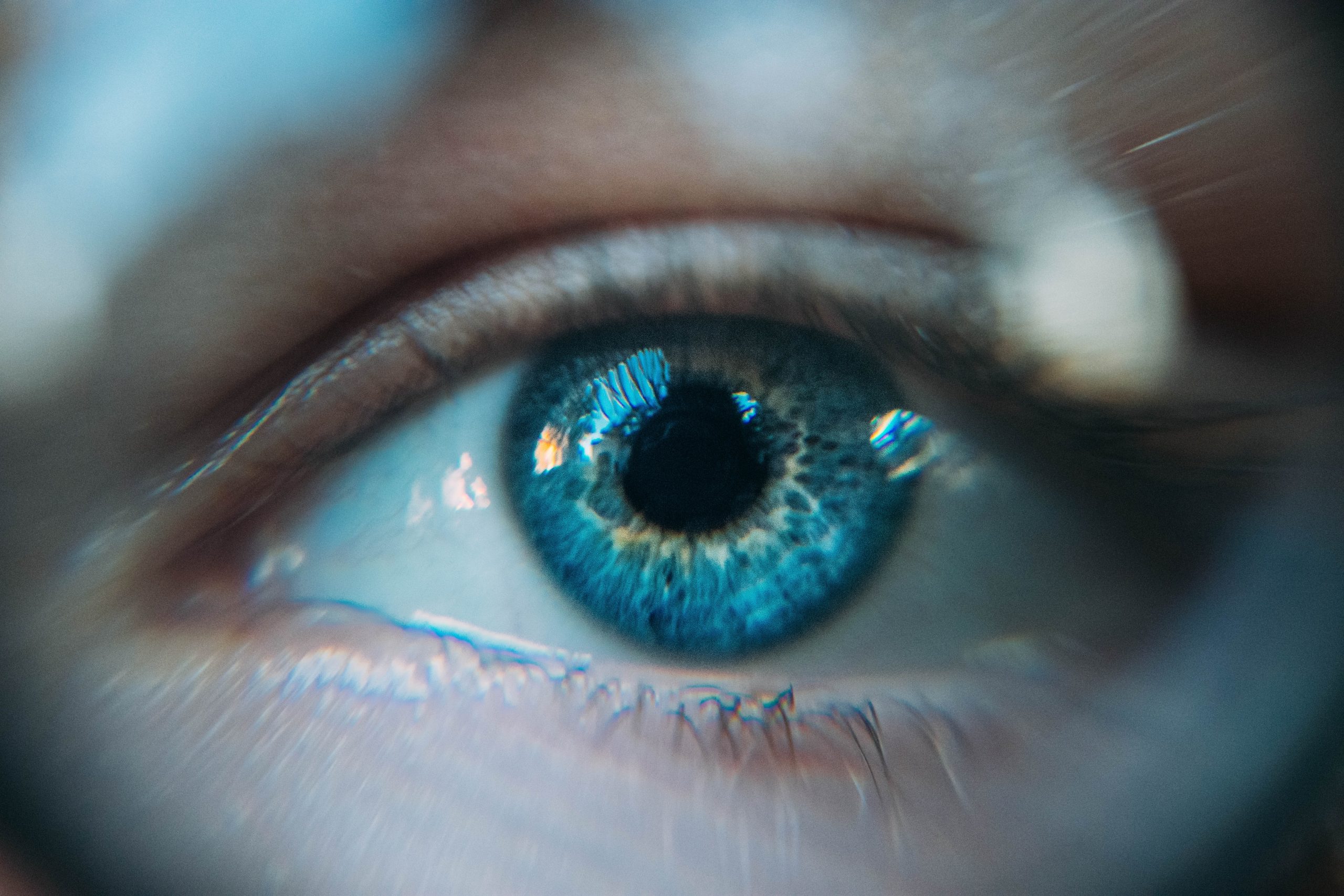 Our vision
CHIONG's version is to become one of the largest and leading legal firms in the country with a sterling global reputation and a wide range of highly-regarded practice groups to meet the increasingly diverse needs of clients.
We explore new and innovative ways to ensure long-term sustainability. We embrace developments in law, technology and service in order to exceed our clients' expectations as their needs continue to evolve.
We remain steadfast in our commitment to the development of legal minds and the improvement of the community in which we live.
We believe that as lawyers, we have the responsibility in giving back or volunteering and assisting others is the basis of community service. Helping people by performing community work, make us stronger and healthier in the process.
Our motto
 "What makes us Different makes us Better" this maxim has been abided and practiced by each and every lawyer and staff in CHIONG, we strongly believe this maxim has distinguished us from others. It enables us to consistently improve ourselves and our professionalism within the legal field.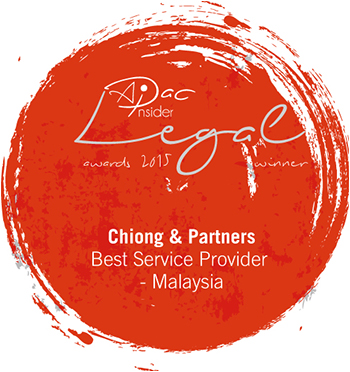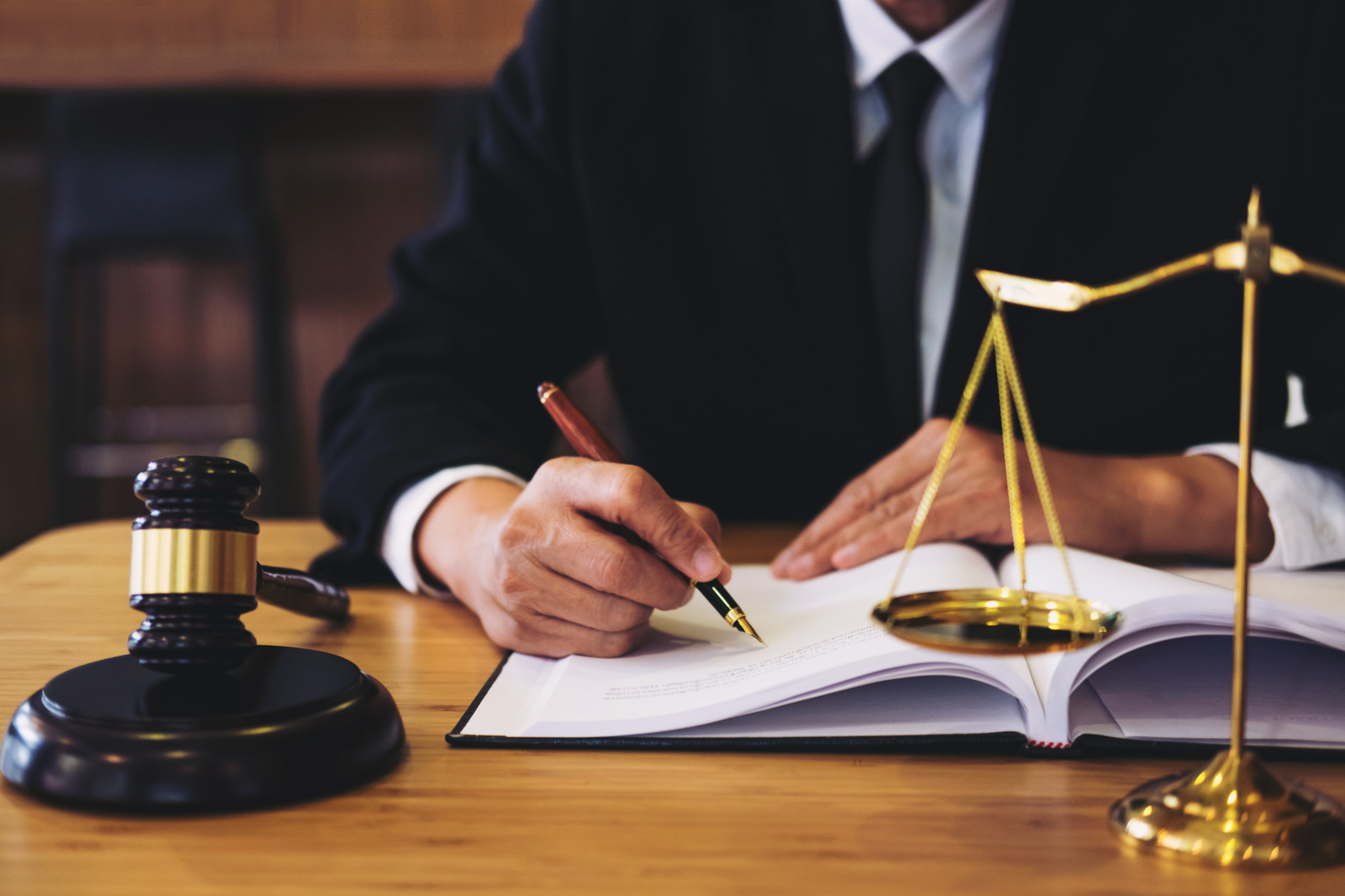 Our professional
Our philosophy has always been to provide our clients with fast and trustworthy services through a thorough understanding of our clients' needs & expectations, rules & requirements of the laws with time & limitation in mind.
We value our client's needs and we seek to connect with them, to understand them and have them competently met by our multidisciplinary team of experienced and highly capable lawyers and supporting staffs.
Apart from our core practice policy of being Practical, Professional, Passionate, Positive and Pushing Boundaries ("5P"), all our lawyers and supporting staffs carries with them the qualities of "5H" – Hardworking, Honest, Humble, Humane and Happy. We believe in building honesty and lasting relationships, with our clients, our friends and within our team. As part of that effort, we strive to maintain a strong culture of excellence and integrity, creating an outstanding brand recognised for stellar performance.