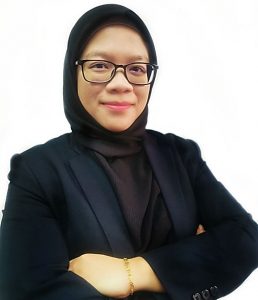 Nurashidah Binti Md Razip
LL.B (Hons) IIUM
Associate, Johor Office
Nurashidah Binti Md Razip is a Bachelor of Laws holder who was graduated from International Islamic University of Malaysia (IIUM) in year 2017. She started her pupilage at Messrs. Faizah Aishah Rahman & Associates.  During her pupilage, she was highly exposed to the practice areas of General Litigation, Estate Administration & Distribution and Law of Contracts.
After completed her pupilage, she was called to the Bar on 15 July 2018 as an Advocate and Solicitor in the High Court of Malaya. She continues her legal journey at CHIONG & PARTNERS as an Associate on 16th October 2018.
She has considerable experience in an array of general litigation works includes advisory works, drafting of pleadings and submissions, advocacy in the context of interlocutory hearings and trials before the Courts as well as appeals before the appellate Courts, advising and taking conduct of enforcement actions and negotiating settlements where appropriate. Her experience lies with the Land Law, Law of Contracts, Construction Disputes and Torts including negligence, misrepresentation, nuisance, and defamation.
Cik. Shidah is also involved in other practice areas including Matrimonial Law, Probate and Administration of Estate, and Employment Law. She is passionate about justice and strives to get the best possible outcome for her clients without compromising ethics.