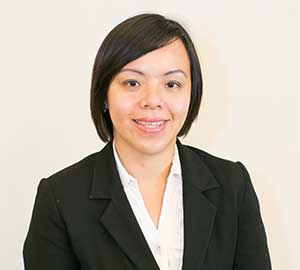 Lee Kah Mun, Carmen
LL.B (Hons) Malaya
Partner, Head of Selangor Office
Ms. Carmen Lee is currently the Resident Partner and the Head of our Selangor Office.
Ms. Carmen obtained her Bachelor of Laws from Universiti Malaya (UM) in year 2007.
She did her pupillage with Messrs Soo Thien Ming & Nashrah and was admitted to the Malaysian Bar in May 2008. Ms. Lee started her practice as a Legal Assistant with Messrs JM Chong, Vincent Chee & Co. She joined Messrs Lim Chok Hiann & Puspita in June 2013 and was promoted to become a Partner in Messrs Lim Chok Hiann & Puspita in March 2014.
Ms. Carmen joined CHIONG & PARTNERS as a Senior Associate to lead its Selangor Office in August 2015 and was promoted as a Partner, specialising in all sorts of conveyancing practice in property related matters including sale and sub-sale of properties, land dealing, banking transactions, commercial and corporate loan, perfection of transfer and charge, preparation of tenancy agreements and more. She also handles divorce petition, petition for Grant of Probate/ Grant of Letters of Administration, will-writing and more.
Ms. Carmen is experienced in both Conventional and Islamic banking for the famous local banks and foreign banks such as CIMB Bank Berhad, Public Bank Berhad, Hong Leong Bank Berhad, RHB Bank Berhad, Lembaga Pembiayaan Perumahan Sektor Awam, Ambank (M) Berhad, Maybank, and OCBC Bank (Malaysia) Berhad, to name a few.
Ms. Carmen also used to be a translator to translate agreements or contracts from English to Chinese and vice versa. She also has experiences in Bahasa Melayu translation. She is also exposed to corporate and commercial areas such as shareholders' agreements, joint venture agreements, purchase of business, employment contracts and handbooks etc. She assists local and international clients on various law issues.
Throughout her practice, Ms. Carmen strives to provide legal solutions as well as practical and holistic solutions to clients.